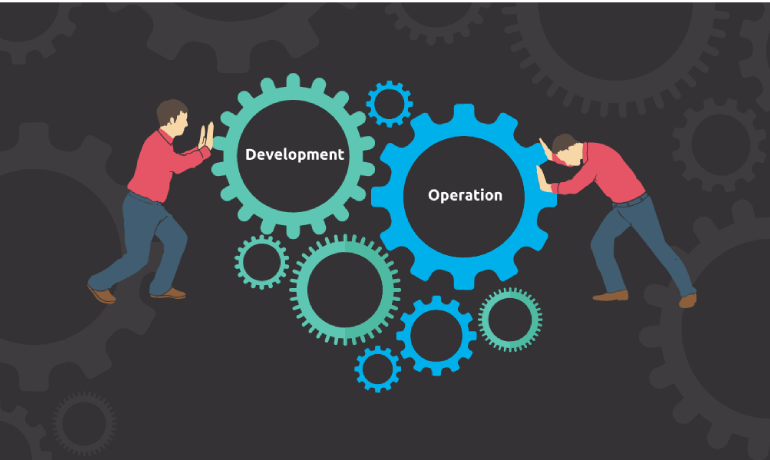 QloudX, with its AWS certified professionals, can help you meet your digital transformation goals by breaking monolithic applications to take full advantage of the AWS Cloud and its Services, such as Amazon API Gateway, AWS Lambda, AWS Kinesis, AWS Fargate, Amazon RDS, and others.
Our certified professionals can help digitally transform your cloud journey by
Understanding and leveraging our knowledge to define and strategize your digital transformation journey to AWS Cloud.
Migrating your applications, that are running in on-premises data centre.
Building new cloud native solutions with modern technology optimized for AWS Cloud.
One of the core technologies that we consider building serverless architecture is AWS Lambda.
AWS Lambda is a serverless compute service that runs on high-availability compute infrastructure, without provisioning or managing servers. It performs all the administration of the compute resources, including server and operating system maintenance, capacity provisioning and automatic scaling, code and security patch deployment, and code monitoring and logging. All that is required is to write and upload the code.
The key benefits of AWS Lambda

No Server Management – Just code it and upload it to AWS Lambda, it automatically runs your code without provisioning or managing servers.
Scaling – AWS Lambda auto-scales your application, by running code in parallel and processes each trigger individually, with the precise size of the workload.


Performance – With AWS Lambda, provides flexibility to choose the right memory size to optimize your code execution time. In addition, it also allows enabling "Provisioned Concurrency" keeping Lambda functions initialized and ready to respond within double digit milliseconds.
Pay as per compute time – AWS Lambda is charged for every 100ms of code execution and the number of times code is triggered. Pay only for the compute time consumed.

AWS Lambda code can trigger from other AWS services or call it directly from web or mobile application or backend service.

Our experience – A case study
A small example on how we helped our customer transform their cloud journey on AWS, using AWS Services and serverless architecture to build a cloud native Enterprise Integration Hub.

A 100-year old retail brand wanted to integrate data across multiple internal enterprise applications, as well as external partner systems. Data integration is especially challenging when you have diverse data sets of differing quality that may scale up in volume at any given point. Furthermore, off-the-shelf solutions addressing this challenge are scarce and come with their own limitations. One of the key requirements was fast and steady performance.
iPaaS – a cloud native Enterprise Integration Hub – buy or build?
Enterprises need to integrate and combine data because it allows them to generate value from diverse data sources. This could be from internal data sources such as ERP & HRMS, but also external data from SaaS application as well as data from external suppliers & partners.
An iPaaS solution facilitates this integration as a convergence point. While an off the shelf iPaaS application would provide a traditional feature set, a cloud native custom-built solution offers full control from end to end with a higher ROI, especially on a long-term basis. Based on these facts, it was decided to develop a custom cloud native iPaaS solution.

A serverless architecture with a rule-based application with full microservice architecture. A suite of AWS tools and services were critical to building this solution, including:
AWS Lambda, Amazon API Gateway, AWS Virtual Private Cloud (VPC), Amazon Relational Database Service (RDS), Amazon CloudWatch, Amazon S3 and Amazon CloudFront.
API Gateway and AWS Lambda were used to provide microservices backend architecture to ensure scalability, minimal latency and maximum functionality.
AWS Lambda was used as backend microservices, having core business logic with rule-based integration engine, for the front-end application that was triggered on-demand using the Lambda API and/or custom API endpoints built using Amazon API Gateway.

Creating value & benefits
The project was built and live in less than 4 months. Since the entire solution was built using AWS cloud native technologies, project was completed with a 40% cost saving compared to traditional application development.
The application performance response time clocks in at less than 100ms consistently, even when scaling. On top of this, a progressive web design and configurable rules engine enhances the overall customer experience.