Case Study – Next-Gen Serverless Cloud-Native EDI Solution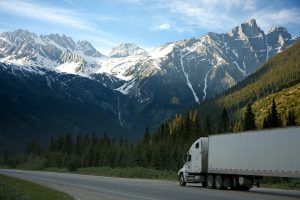 Executive Summary
A Next-Gen solution was developed using AWS serverless architecture to accept bookings and orders that are fulfilled by an automated system.
Background

With around 750 trucks and 1,700 chassis in Sweden, Denmark, Germany, and the Benelux region, our customer is one of the leading trucking companies in the region. They have multiple customers sending daily bookings via EDI (Electronic Data Interchange), which were being handled and processed mostly manually, supported by legacy applications.
The Challenge
Currently, the new client onboarding process takes more than a couple of months. Business requires the new client onboarding process to accelerate and automate the acceptance of bookings and orders to reduce manual onboarding errors.
A Solution that creates Value & Benefits
QlouDX took up this challenge using its in-house team of cloud experts to build the solution that could deliver the most value to this customer. A cloud-native, custom-built solution offered full control with a higher ROI, especially on a long-term basis. The project was completed and deployed on production in eight weeks.
One of the crucial requirements in the project was scalability and easy onboarding of new customers and EDI formats. Our solution helped our client to onboard one of their top end-customer in two weeks after the launch and an additional new customer in the following few weeks. The solution with DevOps enabled them to scale linearly and reduced time to market, delighting their end customers.
This next-gen solution helped –
reduce customer onboarding time for EDI format from a couple of months to 1-2 weeks.

allow a faster setup and build time without downtime.

keep track of build history & build errors ensuring high-quality code deployed.

implement a continuous build process without human interventions.

rollback for build failures resulting in zero production issues.

build artifacts with better release management and versioned history.
Get more details