The QloudX Podcast
Stay up to date on everything Cloud! In our podcast series, we will cover new and emerging technologies that assist us in helping our customers derive the most value from their digital transformation journeys.
QloudX is a born-in-the-cloud digital transformation boutique company fully focused on transportation & logistics, retail and strategic IT.
We work closely with major cloud providers like AWS, Google and Azure, and are proud to be AWS Advanced Consulting Partners, with a specialization in serverless technologies (AWS Lambda) and DevOps.
Our team is spearheaded by experts and executive leaders in the transport & logistics sector with more than 75 combined years of experience.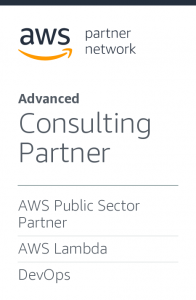 Listen in to gain exclusive industry-insight, learn from our customer stories, and hear how everything cloud is taking the world by storm and pushing the boundaries of business and IT.
You can now also find the QloudX podcast on spotify!
Get more details