Case Study – CargoWise in the cloud – a new feat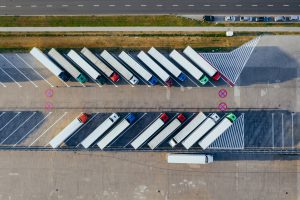 Executive Summary
A more than 100-year-old global freight-forwarding giant implemented the single-platform logistics solution, CargoWise. They approached QloudX to host the application server infrastructure and accompanying third-party systems in the cloud and provide a fully managed service. Through the solution, a better performance and an elevated end-user experience is achieved compared to the on-premise network, while extracting maximum value from the cloud journey.
Background

The customer had implemented the single-platform logistics solution, CargoWise, earlier in the year, in an effort to standardize systems and databases, while allowing for a transparent and automated exchange of information with clients and partners. They want to host their chosen transport management system and accompanying third-party systems in the cloud in a future-proof manner.
The Challenge
The challenge consists of hosting existing CargoWise server infrastructure in a virtualized environment that is future-proof and also consolidates other third-party applications, such as Citrix. These applications are both crucial to core business processes, hence absolute precision and fault-tolerance are required.
In accordance with Cargowise requirements, database servers are very demanding to effectively set up in a virtualized environment, hence it has never been achieved on this scale. The underlying challenge is to ensure that the virtual AWS environment performs better than the existing on-premise solution, serving end-users on a global scale.
A Solution that creates Value & Benefits
Initial efforts consist of EC2 machines being launched for the webserver, process controller, and data Server of CargoWise. Using the CloudEndure tool and read-only domain controllers, we are also able to consistently synchronize with the on-premise Citrix servers. Alongside comprehensive testing and fine-tuning, the solution accompanies both the CargoWise requirements and the company's needs.
A number of AWS tools and services are critical to creating the solution, including AWS Global Accelerator, Amazon EBS & IO2 Volumes, AWS Accelerated site-to-site VPN, Amazon Inspector & Amazon GuardDuty, CloudEndure & Amazon S3, CloudWatch Logs & CloudWatch Analytics.
To test the validity of the solution, network performance across different branch networks was tested over a 24-hour period with both the company's data center in Europe and the AWS Ireland region. The focus was mainly on latency and packet loss and we saw improvements of up to 19% and 51% respectively.
The solution affords the company increased opportunity for disaster recovery, unrestricted availability, and most importantly, enhanced performance. They achieve a faster overall turnaround time on all communications and zero downtime. The solution also delivers scalability from day one, optimizing both utilization and cost.
In short, the company has gained a higher level of control and transparency of their data, while the solution provides fast, consistent, and reliable response times for a better end-user experience.
Get more details